The holidays can be one of the biggest challenges for those dealing with chronic health conditions. This is because you expend energy on so many different fronts, which can end up leading to holiday stress and robbing you of a lot of the joy that is present at this time of year. This creates a love-hate relationship between you and the holidays. If you don't have all the resources you need, this time can also really be depressing. That's before even mentioning all of the happy, smiling faces you constantly see on Facebook.
Even for those who aren't dealing with health issues, the holidays can be a stressful time. Why do we continue putting ourselves through it without trying something new? How many times has the need for reducing holiday stress been talked about or addressed in multiple forms of media, like self-help books? Yet nothing seems to change. Well, change happens when we decide it will happen.
What If You're Not Ready?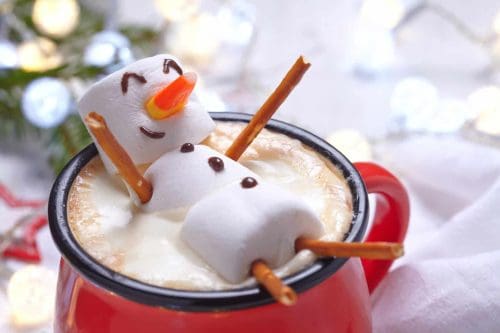 First, if you're not ready to make big changes, no worries! Here's one small key to savoring the holidays instead of just surviving them: have fun! It may seem simple, and it is. Make a list of things that bring you joy or make you laugh and, before you say there's nothing, really think. At some point in your life, you've had a good time—but if you are at a point where you can't think of one thing that brings you joy, it may be time to get help now by reaching out to the National Suicide Prevention Lifeline at 1-800-273-8255 or contacting the Substance Abuse and Mental Health Service Administration's National Helpline at 1-800-662-4357.
When you were having a good time, what were you doing? How can you achieve something similar? Spending time doing things you enjoy is incredibly important for your mental health and overall well-being. Experiencing positive emotions—like joy, gratitude, and hope—directly correlates to better health, so knowing the things that make you feel good is crucial.
Furthermore, time spent making memories, laughing, feeling joy, and being grateful also has a positive impact on our immune systems. This can also help our bodies to feel better, protect against diseases and illnesses, and recover more quickly.
While it may seem difficult to do those things at all—let alone around the holidays—we're here to help you create your own guide so you can savor the holidays (and not just survive them).
Steps to Creating Your Own Guide to Savor the Holidays
Step 1: Get an overview of your schedule. What events are you invited to and which ones are you expected to attend? Are there things in your neighborhood or community that look like fun? This will give you an idea of all of your options so you can narrow them down and create a plan.
Step 2: Next, take a look at the overview of your potential options. Which ones do you really want to go to? It might not be easy to decide, so use this litmus test: say the name of the specific event and then check in with your gut and your heart. How does it feel in your body? If you get a super excited, happy feeling, then you should put that event on your attend schedule.
Step 3: Once you have gone through all of your options and have your "I-am-super-pumped-about-this" attending schedule, you need to plan out a cost and recovery schedule. Not for your expenses, but for your body and mind. For example, this means if you are going to a party on both Friday night and Saturday, then planning a "total-recharge-relax-do-nothing-day" on Sunday would be an absolute necessity. And by saying it's a necessity, I mean it has to happen—unless your house catches on fire.
Step 4: To fully savor the holidays, it's important to eat as cleanly as you can and cut out any inflammatory foods from your diet. This step is especially hard because every event or party you go to will probably have plenty of tempting, inflaming foods. Start to create powerful tools to bolster your self-discipline so you will be prepared to pass on the inflammation at the event. This includes knowing what foods are anti-inflammatory and having a plan for saying "no" in the moment.
One of the best ways to keep yourself honest with what you eat at a party is to bring a great-tasting, healthy dish. That way, you are assured that there will be something there you can eat, and you can also share your tasty recipe with others. Nothing is worse than going to a holiday party and becoming hangry because you can't eat anything. This will also help prevent you from giving in to your hunger and eating whatever's available.
Step 5: It's also crucial to move as much as you can during the holiday season. We know movement is pretty much the answer to all chronic health issues and cleanses the body. So, put aside some of your time to simply move with purpose, like taking your dog for a walk. Better yet, go a step further and take a job as a dog walker and get paid for it, too. Or you can get moving by dancing, since almost every holiday party offers the opportunity to dance. The main point is to get your body moving and to do it safely.
Step 6: The final step to savor the holidays and not just survive them is to get good sleep. This is especially important after you've been out late the night before. We all know that sleep is the answer to being youthful, feeling good, and having energy. And if you didn't, you do now. Recharging is absolutely necessary. How are you going to relish in all the holiday fun if you are tired? If you haven't developed a sleep routine yet, there is always time to start. Here is some useful information to get you started.
These are some simple steps you can take to remove the stress from the holidays and make them enjoyable again. At Life Energy Foundation (LEF), we want to help you savor the holidays instead of just surviving them. We can assist you on your journey by providing you with valuable resources and tools, as well as all the support you need. We have over 25 years of experience transforming lives and, when you are ready, we are here to help you transform yours as well. Take the first step today with our free 30 Days to Better program, which includes exercises, meditation, and other tools!